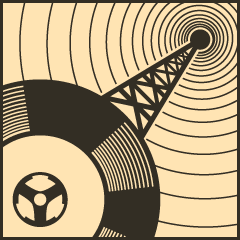 Vibes Promotion with DrmZ
reggae and rub-a-dub classics…lgs. Wailing Souls, Johnny Clarke, Johnny Osbourne, Mystic Eyes, Barrington Levy, Big Youth, Jakob Miller, Triston Palmer, Frankie Paul, Althea, Cocoa Tea, Norris Reid, Culture, Prince Fatty, Little Roy, Mighty Diamonds, Black Uhuru, Ini Kamoze, Dennis Brown, Abyssinians, Nigger Kojak, Liza, Johnny Lover, Lone Ranger, Frankie Paul, Freddie McGregor, Jackie Mittoo, Nitty Gritty, Yellowman, Courtney Melody, Brigadeer Jerry, Heavy D., Tamlins, The Paragons.
Enjoy!
Check the big tracklist here and start diggin again!
Listen Vibes Promotion live every Friday 8 pm here.
Also check our big Vibes Promotion Showarchiv of the last 10 years.
Download audio file (2015_12_18_DrmZ_at_Vibespromotion.mp3)
The post Vibes Promotion on December 18th 2015 appeared first on Raggakings Dancehall Reggae Radio.