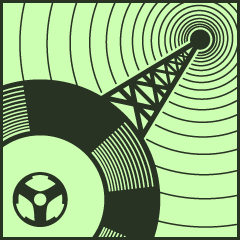 Vibes Promotion with OHRWO
A summer of music get hot!
OHRWO just promote musican and labels they make the vibes big. So you´ll hear a little bit reggae, the brand new Guerilljah Prodaction, Wudub!? with the fine Lisa Bennet, some deep ZamZam drops and so on. Than you get more bass sounds from Steppas Records, Moonshine Recordings, Dub Stuy that is flowing up in a beatyful dubstepping section. Later you hear more breaks and fastbass. Enjoy and leave some feedback where you had hear the Podcast and what you think about the music!
A playlist you find here!
Listen Vibes Promotion live every Friday 8 pm here.
Also check our big Vibes Promotion Showarchiv of the last 10 years.
Download audio file (2016_08_26_OHRWO_at_Vibespromotion.mp3)
The post Vibes Promotion 26th August 2016 appeared first on Raggakings Dancehall Reggae Radio.