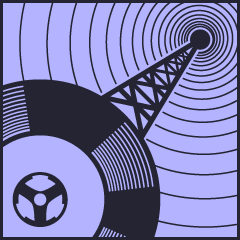 Vibes Promotion with OHRWO
Big Up Fan_420!

You can expect a new liverecording directly from vinyl from the last Vibes Promotion session.
OHRWO has played some reggae records at the beginning, including Jah 9, YabbyYou, No Maddz, Micah Shmaiah, Infinite, Exile Di Brave, Longfingah and Saraléne. The latter two sing the very important song of refugees. We all can´t understand why such a song must exist in our time.
Likewise you should deal with the last Cubiculo record by Maddo aka Bionic Singer. ft. Casino Lover. Just the B side with the incredible extendet dub, skin everyone from the stool.
In the second part of the show, all Bass, Dub and Steppa fans will get enjoy oneself. OHRWO deals with the new Radikal Guru album, along with some of the most beautiful records of Wudub?!, Madplate Sound or Squarewave for example. In the end, as usual, something becomes thicker. Have fun listening to & viben.
A playlist you find here!
Listen Vibes Promotion live every Friday 8 pm here.
Also check our big Vibes Promotion Showarchiv of the last 10 years.
Download audio file (2016_12_02_OHRWO_at_Vibespromotion.mp3)
The post Vibes Promotion 02nd December 2016 appeared first on Raggakings Dancehall Reggae Radio.